Blair Levingbird
Manager of Managed Services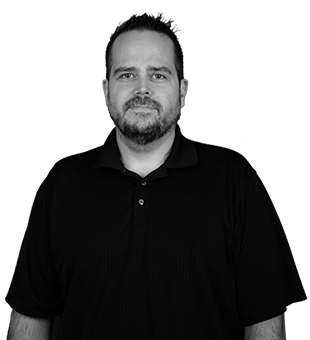 Blair is driven to find the right solutions. Blending his inquisitive nature, 18 years in the IT industry and a background in technical sales, Blair has an innate ability to ask a multitude of relevant questions. This skill, combined with his different way of thinking, helps Blair understand what the customer needs.
"I'm always curious to find out what was the cause," says Blair in response to what drives him to be his best. "My desire is to get to the root of the problems. In fact, I take it personally to find the solution."
Blair's passion for troubleshooting, investigating and solving problems is evident among his team members and customers. Not only does he take time to really listen to the customer to understand the problem deeply, but he is also meticulous in searching for a solution that even the manufacturer hasn't seen yet; he enjoys the process of finding the correct answer.
"What drives me is my desire to get to the root of the problem."
Blair's patience, inquisitiveness and empathetic ability to put himself in his customer's shoes are his biggest strengths as the Manager of Managed Services. He believes that leading his team by example empowers them to continually bring new ideas forward, stay curious and delve deep to find the source of any problem. The result is providing customers with specific solutions to their problems.