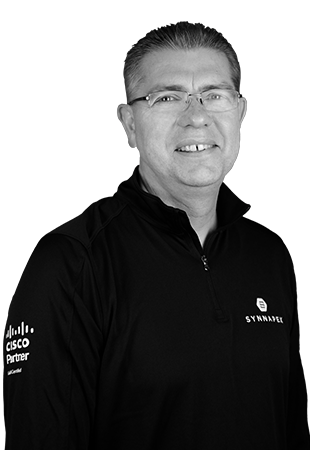 As a Project Manager responsible for managing projects at Synnapex, Mike is steadfast about being organized and focused on details. His clear, logical and structured thought process allows him to successfully oversee complex projects while developing high-performance teams.
"If you plan it right, the execution is easy."
Mike uses his systematic thought process combined with his experience and training to create consistent, efficient and improved processes. He is able to cut through the noise by asking the right questions to identify underlying issues and concerns and uncover what is really important to the project and the client. Mike says, "by asking the right questions, you can uncover deficiencies without needing to fully understand what they really are."
With over two decades of varied project management experience, Mike brings in-depth knowledge of customer service, managing complex projects and identifying project pitfalls before they become a problem. This insight led Mike to develop a series of project management templates for project delivery, tracking and reporting—creating governance and consistency across the business.
When you ask Mike, what is his motto in life, it is to work smarter, not harder. It is the satisfaction of planning and executing successful projects for his clients, using defined processes, robust plans and teamwork (a key reason he also enjoys following Formula One auto racing in his spare time). "If you plan it right," Mike says, "then execution is easy."