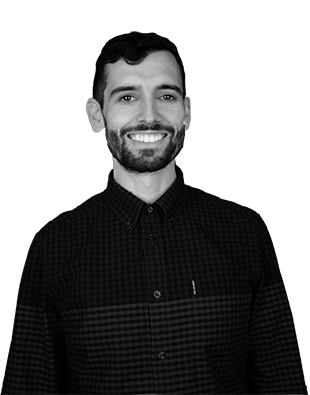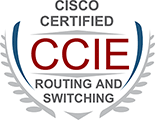 Adam is the brains behind many of the solutions Synnapex proposes to its clients, recommending the right Cisco solutions and the optimal implementation strategy to put everything together on time and on budget.
With a CCIE certification in Routing and Switching, Adam specializes in assembling in-depth solutions providing the implementation, design, testing and optimization of integrated enterprise networks, with an added focus on full integration of Cisco Unified Communications and Collaboration technologies.
"I've always been the type to take things apart and put them together"
Known for his "get it done" attitude, Adam dives into every project with many questions. He's serious about understanding the customer's business goals, how departments work together, and how they communicate. Every piece of the puzzle helps him design custom solutions with precision.
"I've always been the type to take things apart and put them together," says Adam, remembering his first internship performing supply chain integration at an electronics manufacturing company, or at home building and reassembling personal computers for family and friends. Although he later specialized in the networking and collaboration fields, he became fascinated with how all the different components worked together as one—not just the technologies, but the people who will ultimately use those systems.
The human side of technology triggered Adam's curiosity, which continues to strengthen his ability to design comprehensive solutions. With every customer site he visited in his engineering and architect roles, he has observed the way different corporate environments work and do business together. He has talked with teams from all different departments and studied how organizations structure their IT systems around them.
As the Solution Architect at Synnapex, Adam stresses the importance of clear communication at every step. Whether he's talking to a CIO or a general manager, he makes sure all parties discuss the business goals before going deeper into the technical solutions that will enhance business outcomes.